Rope Model
Client Type: Executive Leadership Coaching
Included:
360° assessment 

In-person sessions at GR, On-Site, and Online

Coaching Calls

Email Support

Text Messaging

Intensive half-day session

Evening/Weekend Support

Accountability calls

Future check-in call/in-person
Please get in touch with me for an individual offer.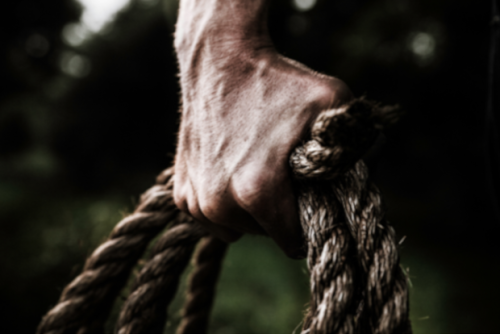 Why Choose Executive Leadership Coaching?
Executive Leadership Coaching is known for its strong business culture and highly educated workforce. As a result, executive leadership coaching has become increasingly popular in recent years as a way for executives and managers to enhance their skills and achieve their goals.
Views on executive leadership coaching in Switzerland are valuable personal and professional development investments. Individuals and organisations widely use it to improve leadership skills, develop strategies for success, and increase overall job satisfaction. In addition, many executive coaches in Switzerland have experience in health care, psychology, business, or other related fields. The focus lies in continual further education to learn and understand the latest research and methods continually expanding as experts know and understand behavioural and neuroscience better. Hence, executive leadership coaches are well-equipped to help clients achieve their goals and overcome challenges.
The executive coaching industry is well-established and highly competitive, with many experienced coaches offering a wide range of services, including one-on-one coaching, group coaching, and team-building workshops. In addition, many coaches specialise in specific areas, such as executive transition, cultural integration, or diversity and inclusion. Here at GrowthWorks our emphasis is on communication, conflict prevention, and resolution.
By partaking in the Rope Model, you can expect the following areas during coaching while also covering other specific needs subjected to an individual's unique challenges.
Rapport is a crucial skill for leadership because it helps leaders to build relationships with their team members, stakeholders, and other people they interact with in their work. A leader with solid rapport skills can connect with others on a deeper level, create a positive work environment, and encourage collaboration and teamwork.
Leadership is about influencing and inspiring others to achieve a common goal, which is only possible if the leader can establish a relationship of trust, understanding, and mutual respect with those they lead. Leaders who can build rapport with their team members are more likely to be able to motivate, engage, and retain them, leading to higher levels of performance and productivity.
Strong rapport skills enable leaders to handle difficult conversations, negotiations, and conflicts effectively. When a leader has a rapport with those they are working with, they are better able to understand and address the concerns and needs of others, leading to more positive outcomes.
In addition, leaders with solid rapport skills are more approachable, authentic, and empathetic, which can help to improve their overall reputation and credibility.
As a leader, understanding, recognising and utilising options is crucial. Therefore, during the coaching session, we will cover the following topics:
Opportunity recognition: Leaders need to be able to identify opportunities that are relevant to their organisation and its goals, which requires a deep understanding of their industry, market trends, and customer needs.

Risk assessment: Leaders must also be able to assess the risks associated with an opportunity and determine if it is worth pursuing, which requires understanding the organisation's risk tolerance and the ability to evaluate the likelihood of success.

Resource allocation: Leaders must understand how to allocate resources effectively to take advantage of an opportunity, which includes the understanding of people, time, money, and other assets.

Adaptability: Leaders must adapt to changing circumstances and be flexible in their approach to opportunity, which requires the ability to pivot and adjust their strategy quickly.

Strategic thinking: Leaders need to think strategically about opportunities and develop a plan to seize them, which requires an understanding of the organisation's goals, capabilities, and limitations.

Collaboration: Leaders must collaborate effectively with their team and stakeholders to take advantage of opportunities, which demands strong communication skills and building and maintaining solid relationships.
Performance coaching for leadership includes several key components:
Goal-setting: Coaches work with leaders to set specific, measurable, and achievable goals that align with the organisation's mission and vision.

Assessment of current skills: Coaches assess the strengths and weaknesses of the leader, including their communication skills, decision-making abilities, and leadership style.

Skill-building: Coaches provide leaders with the tools and techniques needed to improve their skills and achieve their goals, which may include training in effective communication, time management, and problem-solving.

Feedback and accountability: Coaches provide constructive feedback and hold leaders accountable for making progress towards their goals, including regular check-ins and progress reports.

Support and encouragement: Coaches provide support and encouragement to leaders as they work to improve their skills and reach their goals.

Career development: Coaches help leaders identify their career aspirations and develop a plan for achieving them, which may include training in new areas or taking on additional organisational responsibilities.
Ethics in leadership refers to the principles and values that guide the behaviour of leaders and inform their decision-making. Ethical leadership is having a firm moral compass and striving to make fair decisions in the best interest of all stakeholders, including employees, customers, shareholders, and society.
The following are some fundamental ethical principles that Growthworks will facilitate leaders with:
Integrity: Leaders must act with integrity, being honest and transparent in their dealings with others and living up to their commitments.

Responsibility: Leaders must be responsible for their actions and decisions, taking ownership of their impact on others and the environment.

Fairness: Leaders must act fair towards everyone, treating everyone equally and without bias.

Respect: Leaders must respect the dignity and worth of all individuals, valuing diversity and promoting inclusivity.

Transparency: Leaders must be transparent in their dealings with others, providing accurate information and avoiding any form of deception or manipulation.

Responsibility to stakeholders: Leaders must prioritise the interests of all stakeholders, balancing the needs of different groups and making decisions that are in the best interest of the organisation and society.